Thermoforming and injection molding are two of the most common plastic manufacturing processes. Both processes offer different advantages depending on the specific application, part volume, and budget. Thermoforming is commonly used for large-footprint parts, projects requiring shorter runs, or packaging. Injection molding is ideal for high-volume projects and small, intricate parts. Typical applications for thermoformed and injection molded plastic parts include construction equipment, medical packaging, nuclear power generation, water purification systems, aerospace and automotive components, and many more.
A question we get asked frequently is, "Which process makes the most sense for my project?" This is a great question and one that the infographic below will help answer!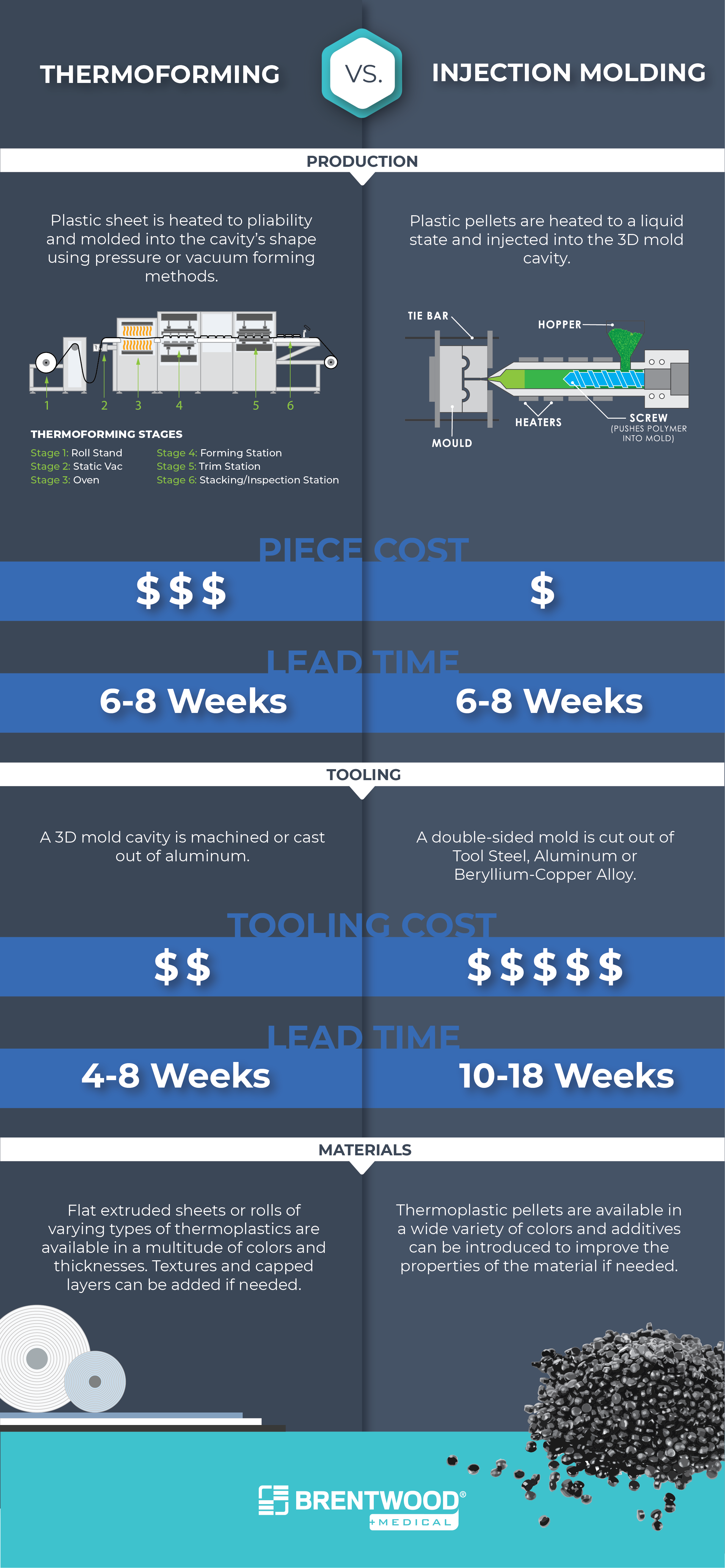 Still not sure which process is best for your project? Contact one of our in-house design engineers to help you pick the best process for your application.